Minor Changes and Enhancements​
[New] The Entity Timeline can now be filtered by record type: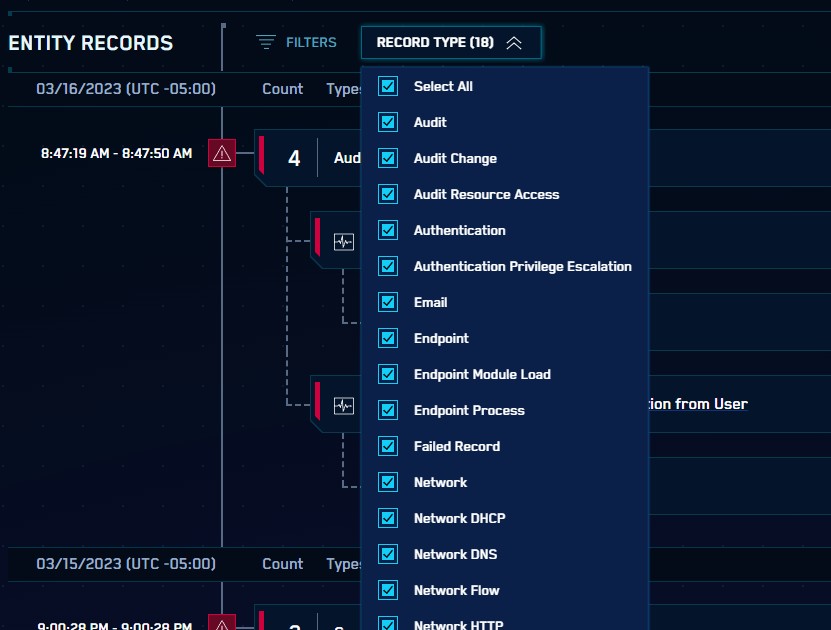 Bug Fixes​
When an Entity normalization lookup table was deleted and then re-created in the Sumo platform, the configuration in CSE was not automatically updated, causing the normalization to fail.
Match lists with custom columns were not working properly during record processing.
The Network Blocks section was missing from the Entity details panel.
Links for schema tags were not displaying in the UI properly.